Codecacao is looking for a Backend developer with a high range of knowledge and experience in working with various Backend technologies based on PHP/Symfony and Python/Django (other technologies knowledge is also welcome).
We are looking for a person that can view the project on a high level, contribute to discussions for future backend architecture, work on platform development, and DevOps procedures ensuring reliable and effortless deployment.
If you are excited with a prospect of playing a major role in designing high-traffic, high-availability backend solutions, contributing to its development, and work in a supportive and friendly team, let us know!
YOU WILL:

- work on backend solutions for high-profile mobile gamified apps with millions of downloads
- contribute with new ideas for projects or simply new, better development practices
- work on defining and implementing DevOps processes
- contribute in defining overall system architecture plan
- be able to share knowledge and brag to your teammates during internal education/meetup sessions
REQUIREMENTS
To start with, you should be able to proactively communicate with project stakeholders about potential issues and assertively engage in discussions with colleagues to determine the best course of action
We feel that there is always a right tool for the right job, and we're using PHP/Symfony for creating REST API and web services in general, whereas we like Python and its great libraries for data analysis, AI, and other computational goodies.
Of course, your skills and previous experience should show that you are:
- highly experienced in working with PHP (Symfony or similar) and Python (Django or similar)
- additional technologies (Angular, NodeJS or other) knowledge is also welcome
- familiar with standard OOP design patterns and their usage
- experienced in using version control tools (Git, Mercurial) and familiar with Git Flow
- experienced in working with MV* design patterns (MVC, MVVM, MVI, MVP, etc.)
- enthusiastic about maintaining the best development practices
- no god objects
- separation of responsibility
- dependency injection
- testable code
- experienced in working with software packaging tools and repositories (Composer, maven, gradle,...)
- fluent in speaking SQL (MySQL), and using (but not abusing) ORMs
- familiar with unstructured databases (Mongo or equivalent)
- experienced in implementing caching mechanisms (Redis, FPC, Reverse-proxy caching) and invalidation
- knowledgeable about using CI/CD tools (Jenkins, Bamboo, CircleCI or other)
- knowledgeable about using API documentation and mocking tools (Apiary, Swagger, or similar)
- experienced in working with project management and collaboration tools (Jira, Podio, Trello, or equivalent)
- experienced in using Scrum and Kanban methodologies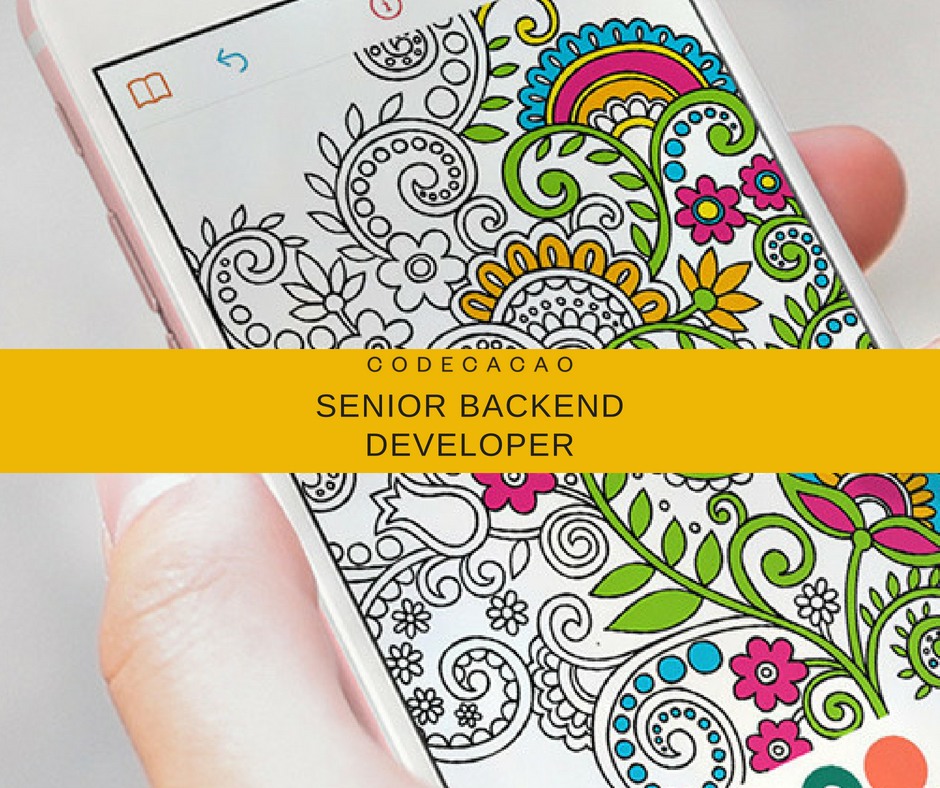 PREFERABLE BUT NOT PREREQUISITE:

- experience in working with Unix/Linux/Mac platforms (SSH, cli, filesystem, rsync, ..)
- experience in using automated code quality tools like SonarQube or equivalent
PERKS & BENEFITS
- loyalty compensation bonus that includes a 5% increase of the net salary and extra vacation day for each year spent in our family, 500kn increase of net salary for newborn
- an outstanding chance to work with industry cutting-edge technologies and tools
- flexible schedule benefits that include work-at-home options and flexible shifts
- opportunities to travel abroad, in order to work directly with our global clients/partners from Helsinki
- stimulating and people-focused work environment encouraging personal and professional growth
- stimulating award for bringing new cacao members in a team